With numbers estimated at 75,000 to 100,000, Ontario has one of the largest black bear populations in North America. Black bears are distributed widely across northern and central Ontario, with a range that extends into southern Ontario's lush Great Lakes-St. Lawrence forest region.
In all units with a bear season, hunting is open to both residents and non- residents. During the time of the hunt, bears are eating to accumulate body fat necessary to carry them through winter. Baiting can be a particularly successful hunting method, with the hunter in a tree stand or in a ground blind. We continuously keep the bait pits well stocked with "goodies" for the bear.
Our semi-guided bear hunts are based from our remote fishing outposts on Pipestone Lake, which are boat-to destinations. Typically we plan to have our guests hunt in the evening, making for great opportunities to take advantage of the awesome fishing and beautiful scenery Pipestone Lake has to offer.
The cabins are fully furnished with a fully functional kitchen.
We will establish bait site locations and start baiting several weeks in advance of your hunt. If desired we can erect ladder stands or you can bring your own. At the beginning of the hunt we will escort you and your party to our remote outpost location(s), show you the different bait sites to hunt and key fishing locations to mark on your GPS.
Available from May 14 – June 14
(6 day hunt)
Guests are responsible for:
food, cooking, cleaning, transportation on lake for their length of stay. We do have rental boats available if required.
Our fully-guided bear hunts are between 5 minutes to 35 minutes from our lodging site. Our hunters are required to get themselves to our lodge, and we look after the rest – all meals, lodging, and an assigned guide that takes care of all travels to the hunting sites and back to the lodge. We run all our baited locations using 17′ ladders in dense forest sites along highly travelled bear runways on private land. Our hunters can choose stands that range from 20-50 yards from the bait, depending on their comfort and confidence in a successful harvest. Currently, our hunters have used any of the following for their harvest – compound, traditional bow, crossbow, muzzle loader and either 30 caliber or a 45-70 firearm.
Available from August 15 – 31
6 Day Fully Guided Bear Hunt $2,500 USD
Guests are responsible for:
Eating, relaxing, shooting straight, sharing hunting stories at camp, and seeing lots of bears during your Ontario bear hunt with us at Border Country Outfitters.
Hunting Region
We hunt 3 bear management areas that total over 800 square kilometers. This is an exclusive area for Border Country Outfitters and it is strictly managed for quality bears and they are extremely abundant in our area. The Rainy River district is famous for big bears and many different color phases of black bears. Each year there are several pope and young bears harvested and there is always a chance to get a Boone and Crockett bear. The possibility of harvesting one in that class is slim, but our large management area will give you that chance and two of our hunters have done it. Come and take the trip of a lifetime and be a part of this great experience.
Bear Baiting
We set up tree stands around bait piles for either the rifle or bow hunter. We use a variety of bait to bring in bears. By replenishing the baits daily we ensure that you will be successful in your hunt. We will only put you in a frequently visited bait pile to ensure you the most successful hunt as possible.
It is very common to see multiple bears in every sitting. We do have some huge bears that love our "candy" that we feed them. Bring your camera because you could have some outstanding photo opportunities with a mom and cubs.
Our bear hunting area encompasses nearly a 1,000 square kilometers. We basically hunt a new area each year, repeating the pattern every four years. We spread 60 baits over 260 road kilometers to ensure a wide area of coverage and to prevent baiting the same bears into multiple baits.
Ontario Black Bear Hunting – Gear List
Here is a list of equipment and clothing you may want to bring along to Border County Outfitters. If you are hunting bear, we can have a wide range of temperatures in the same week so we strongly suggest that you come here prepared.
Light Weight Camo
(predominately green patterns)
Bug Suit
Head Net
Rubber Boots
Light Gloves
Wind Proof
and Water Proof Over Pants
Waterproof Over Jacket
Weapon of Choice
Ammo or Arrows
Hunting Knife
Multi-Tool
Flashlight
Emergency Kit that includes First Aid and Fire Starter
Binoculars
Compass
Two Way Radio
Cell Phone if you have access to one (we advise that you access a Canadian plan for your trip to Canada)
Toilet Kit
Prescriptions and Spare Eye Glasses
Hat and Face Mask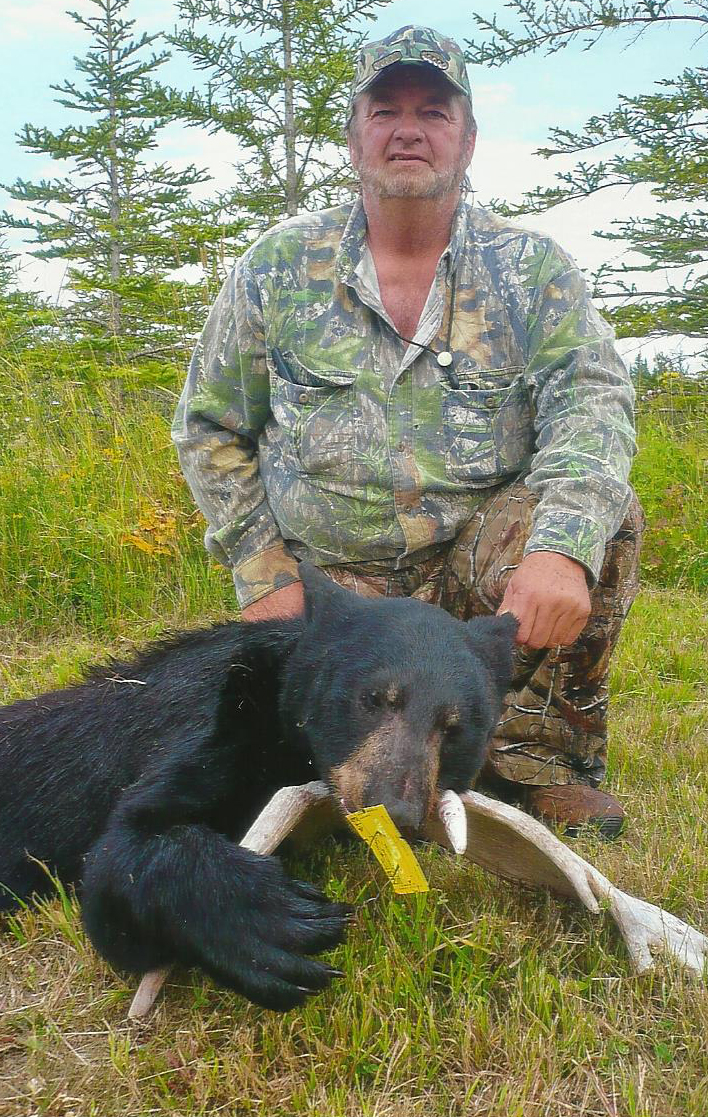 I have bear hunted three times at Border Outfitters. It is not if you will get a bear but which bear to shot. I saw bear every day. The guides are very helpful. The cooks make some of the best meals I have had real home cooking. You are treated like family with great accommodations. Duane Boysen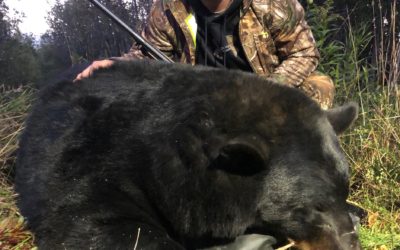 Season's Greetings from Border Country Outfitters Seasons Greetings from Border Country Outfitters! After a couple years' reprieve, and many hurdles and challenges (Cecil's passing in 2019, Covid-19 in 2020), we decided to resurrect the annual newsletter and continue...
read more